As a business owner, your time, money, and energy are all valuable resources. So when you only have limited bandwidth to devote to various aspects of your business, it can pay to outsource certain tasks and free up your schedule — so that you can do what you do best. Particularly, offsite storage and a third party warehouse are cost-effective solutions for offloading tasks to focus on your business.
If you find that storage solutions dominate your thoughts and schedule, consider streamlining your supply chain by working with a third party warehousing partner.
What is a third party warehouse?
As the name suggests, a third party warehouse is a form of offsite storage owned by a commercial provider outside of your business.
The role of warehousing is to provide safe and secure storage for your goods as a middle ground between producers and consumers. Many also provide fulfillment and distribution services, making warehouses an essential aspect of any efficient supply chain.
Additionally, you don't need to be a nationwide chain to reap the benefits of partnering with a warehouse, either. Small to medium-sized businesses could benefit from offsite storage solutions. Below, learn 5 key advantages of adding a third party warehouse to your supply chain.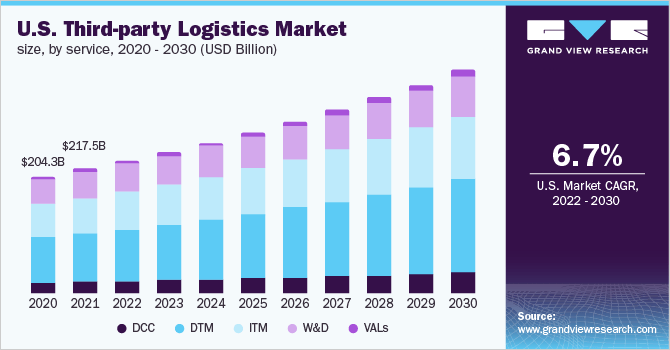 Five advantages of a third party warehouse:
1. Reduced overhead cost
When you outsource your warehousing needs, you don't have to shoulder the overhead costs to build and operate a warehouse. Undoubtedly, that financial cost can be significant.
According to 2022 data, warehouse management staff alone can cost an average of nearly $53,000 per year. By choosing a third party operator, you can also cut additional costs like:
Construction fees
Property taxes
Utilities, repairs, and other upkeep
You can then redirect the funds you save to other parts of your business — like customer service to keep your clients happy.
Plus, with a third party warehouse, you can purchase goods or manufacturing materials in larger quantities and store them until you need them. Buying in bulk could help you negotiate better prices from suppliers, or allow you to save on shipping and handling costs overall.
2. Save on space
Every square foot of your in-person office or facility is valuable. If you have limited in-house storage space or lack the resources to expand, an offsite storage partner can provide the additional room you need to store your inventory without taxing your existing infrastructure.
Plus, if you have an existing storage facility, using a third party warehouse could allow you to repurpose it. You could transform your old warehouse space into offices or an event venue. You might even rent your repurposed storage space out to gain additional cash flow for your business — the average U.S. office space leases for around $38 per square foot.
3. Flexibility for scaling
Warehouses could also offer more flexibility when managing your storage needs. If you suddenly experience an increase in demand, you can just lease more storage space at your third party warehouse. No need to expand your on-site storage or invest in an expensive new facility.
At the same time, if demand drops off, all you need to do is scale back your storage at your third party warehouse. Offsite storage solutions are as flexible as you need them to be to provide the right amount of storage for your business.
4. Better security and safety
If you're worried about storing valuable objects on-site, a third party warehouse could offer peace of mind.
Most offsite storage facilities feature warehouse security systems that can monitor your products while they're on the shelf. Also, third party warehouses employ experienced personnel who can monitor for theft.
What's more, if you store potentially dangerous materials, like hazardous chemicals, many third party warehouses are required to comply with federal laws and safety regulations. By using a compliant warehouse, you can rest assured that both your goods and the people handling them will remain safe — and you don't have to put your own personnel at risk.
5. Improved Inventory Management
Offsite warehousing could also help you manage your inventory better.
Most offsite storage facilities use a warehouse inventory management system (IMS) to track your products. This helps you maintain an accurate count of your current inventory, so you can avoid understocking or overstocking. You'll have the right amount of products you need to meet the demands of your business.
You also don't have to worry about locating your products when you need to meet a tight deadline. The Inventory Management System knows exactly where your products are stored, which allows warehouse personnel to retrieve them rapidly when it's time to ship.
What's more, a distribution warehouse can ship and fulfill orders for you — which can help you get products into your customer's hands faster. You can bundle two logistic needs together and save money, time, and resources with a third party partner you can trust.
A third party warehouse and transportation company for you
If you're looking for a third party warehousing solution in the Rhode Island area, N&D Transportation Company is here for you.
Our northeast warehouse and distribution facility features safe, secure, and well-organized storage for your goods at any step in your supply chain. We can also ship your goods throughout New York, New England, and New Jersey, or nationwide through our partner carriers.
We can handle key aspects of your supply chain, so you can focus your time and attention where it belongs — on running your business. If you're looking to save time and resources with an offsite storage partner, contact us today to learn more.