Businesses in the United States thrive off of chemical transportation. Making up for 14% of all American exports, nearly 800 billion dollars worth of chemicals were shipped domestically in 2019 alone, and that number only stands to grow in the future. However, chemical transportation is a tricky business. Because transporting chemicals presents a unique set of safety considerations, DOT and HAZMAT employ plenty of rules and regulations to keep chemical manufacturers, business owners, truck drivers, and everyone else involved in the supply chain safe.
When enlisting the help of a third-party logistics (3pl) provider, it's imperative that you choose one who knows how to properly handle hazardous chemicals. They should have a proven track record of coming through for their customers and keeping their employees safe. You'll need to consider several different factors before you make your decision on who to trust with your business's chemical transportation needs. That's why we've rounded up our top 5 tips for choosing an LTL trucking company for chemical transportation.
1: Vet their safety credentials
As a business owner, you take safety seriously. You want to ensure that everyone involved in your supply chain is as safe as possible — especially when dangerous chemicals are involved. Look for a 3pl provider that takes safety as seriously as you do. Regulations are constantly evolving in the world of chemical transport, so it's important that your logistics provider stays up to speed on proper protocol.
Ask your 3pl provider about all their safety credentials and certifications. What kind of safety measures do they employ in their facilities? Are their drivers properly trained and hazmat certified? What's the protocol in-place for emergency situations? Don't be afraid to dig deep here. A good 3pl provider will be more than happy to answer all your questions and give you peace of mind that they're up for the task.
2: Make sure they're centrally located
They say time is money, and that's especially true when chemicals are involved. Current chemical transportation regulations restrict the number of hours that drivers in the industry are allowed to work, so every second on the open road counts.
Having a centrally located 3pl can make all the difference in streamlining your business's supply chain. Choose a chemical transport company with a central hub located close to main roads and thoroughfares, so that your company's chemicals can get on the road and where you need them as fast as possible.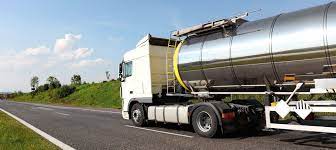 3: Choose an experienced provider
Experience is an important factor in any industry, but when it comes to toxic and potentially dangerous chemicals, it can make all the difference between a successful delivery and total disaster.
Many 3pls advertise themselves as chemical transport specialists when, in fact, they're only trained to handle non-hazardous materials. Your 3pl should have extensive experience transporting chemicals of all kinds and be up to date on current safety protocol and regulations. Logistics is one of the most fast-paced industries in the world, so a company that has stood the test of time has proven that they know how to keep up with shifting market demands and customer needs.
4: Look for a provider who can offer integrated services
While you're vetting hazardous chemical transportation companies, you'll also want to take your business's storage needs in mind. Storing hazardous chemicals presents a unique set of challenges and requires careful attention to safety. If your business needs to store chemicals off-site for an extended period of time, consider enlisting a single company to handle both your chemical transport and chemical warehousing needs.
Look for chemical transport companies that also provide warehousing services. Allowing one service to fulfill multiple needs for your business helps streamline your business's efficiency. Choosing a 3pl provider who can store your chemicals on-site can save you precious time and money off your bottom line.
5: Consider your future needs in regards to chemical transportation
Whenever you're shopping for any kind of logistics provider, consider not only your current needs but your future needs, too. Maybe you only need to transport non-hazardous chemicals now, but what about 5 years down the road?
If your business demands grow to include transportation of potentially hazardous materials, you'll need to ensure that your 3pl can properly transport them. What if your business goes nationwide and your 3pl can only deliver locally? What if you need to transport something other than chemicals someday, like industrial freight? Choose an industrial logistics provider who can provide a diverse range of services to accommodate your business's needs as you grow and expand.
Why N&D is the right northeast trucking company for your chemical transportation needs
With over 50 years of industry experience under our belt, N&D Transportation Company Inc. is one of the top trucking companies in Rhode Island. We specialize in hazardous and non-hazardous chemical transportation throughout the New England area, providing direct delivery services in states like Rhode Island, New Jersey, and New York. We also provide nationwide coverage through our partner carriers.
At N&D, we're proud to employ a qualified fleet of Hazmat-certified drivers with experience transporting hazardous chemicals of all kinds. We can also handle your petrochemical transportation, ammonia transportation, and chlorine transportation needs safely and efficiently, saving your business time and money. We're also proud to house a state-of-the-art distribution warehouse at our centrally located 12-acre Rhode Island facility, which can store both hazardous and non-hazardous chemicals in an organized, climate-controlled environment.
No matter what chemicals you need to transport, N&D is dedicated to offering RI transportation services that are safe, efficient, and cost-effective for your business. Contact us today to learn more about what we can do for you.