Rhode Island's Premiere Transportation and Warehouse Company
Who We Are
N&D Transportation Company, Inc. is your Northeast leader in logistics & warehousing. We've served the New England community with competitive TL and LTL shipping rates for over 50 years. Our impeccable customer service always keeps our clients coming back for more.
Whether you need logistic & transport services, warehousing fulfillment, or anything in-between, we are committed to meeting all of your freight & warehousing needs with professionalism and dependability.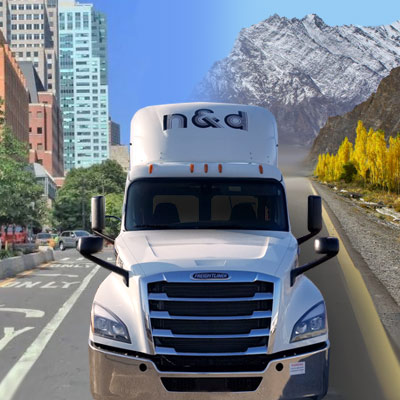 Why Us?
N&D prides itself on treating our clients with the utmost respect and professionalism. Our team of RI transportation experts knows the industry inside and out, and we'll go the extra mile to fill your logistic & transport needs.
We tailor our services to suit our clients, not the other way around. We'll work with you personally to find the most cost-effective solution for your freight needs. No matter what your budget is, N&D guarantees that we'll be the last logistics company you will ever need.
Warehousing
Available blocks in our 30,000 sq ft heated, racked, and organized Rhode Island warehouse facility
learn more
"Great company nice people to work for"
- JP
"Great company; excellent customer service that delivered. Quick turn around time and great rates."
- LMC
"Dependable warehousing services and VERY helpful staff. All my questions were answered in one phone call and they picked up my things that day for storage. Very satisfied!"
- BB