Truck drivers have some of the most important jobs in the nation. They're responsible for transporting all the food, products, and materials that we need to live our daily lives. While the job isn't without its hardships, being a CDL driver also comes with some serious advantages. If you're considering a career as a truck driver, here are some of the biggest benefits of having a CDL.
Enjoy Stable Employment
Firstly, drivers are always in high demand everywhere in the country. According to the US Census Bureau, the number of truck drivers is currently at an all-time high, and the American Trucking Association expects the trucking industry to grow 35% by 2029. Truckers are truly the backbone of the American economy. Think about it. Almost every item that's ever lined a store shelf, every package that you receive from online shopping, and anything you ship out to a friend or a family member depends on the hard work of a truck driver to make it there safely.

But wait, you say, what about automation? While no one can tell precisely what the future holds, we believe that drivers will always have a solid place of employment in the logistics industry. Instead of making drivers obsolete, automation will likely change the way that drivers work, making for a safer and more enjoyable experience as a truck driver.
Earn A Sustainable CDL Driver Salary
Secondly, reliable, trustworthy CDL truck drivers can commend excellent salaries at trucking companies across the nation. According to Indeed, the average salary for truck drivers in the United States is $70,000 per year. That's plenty more than some recent college graduates get. Commercial driving doesn't require a college degree or taking student loans like other career paths, either.

You can attend trucking school for as little as $1,200 in some locations. Many four-year colleges charge more than that for a single semester, and there's no guarantee that there'll be a job waiting for you after graduation. Meanwhile, there's no shortage of jobs and opportunities for entry-level truck drivers. If you're looking for a high-earning truck driver salary without mountains of debt attached, obtaining your Class A CDL could be an excellent choice for you.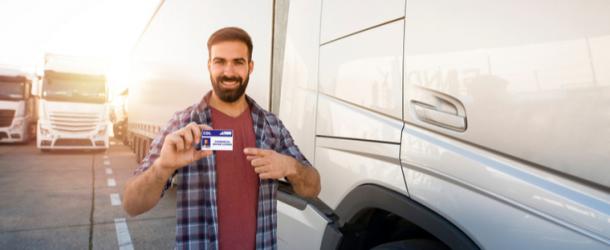 See The Country As A CDL Driver
If you're looking for a way to see the country and earn serious cash while you're at it, you can't do much better than trucking. It's one of the only jobs in the world where you actually get paid to travel. CDL drivers get to travel the country and see everything it has to offer coast-to-coast.

Rolling plains, towering mountains, lush woods, sparkling coastlines, and everything in between. You'll get to see as much of the country as you want while you're traveling the highways and interstates on your routes. Trucking is a dream career for anyone with wanderlust.
Travel With Company By Your Side
The life of a truck driver doesn't have to be a lonely one. You can take on jobs with friends or family members that are also truckers and become a truck driving team. Truck driving teams are often highly sought after by trucking companies. They can earn even more money than solo drivers. This is because two drivers can cover twice the miles in a fraction of the time.

When one driver gets tired, they can rest in the sleeper berth while the other keeps driving, meaning that you don't have to stop overnight on a run. There are even couples who decide to become husband and wife truck driving teams. If you and your partner are looking for careers where you can travel the country while earning competitive wages, trucking could be the solution you're looking for.
CDL Drivers Enjoy A Flexible Schedule
Trucking offers some of the most flexible schedules of any job. Most truck drivers work on contract, so you can pick and choose the jobs you want. Decide what kind of cargo you want to haul and how far you want to take it. If you want to take on a big-money job across state lines, you can do that. Or if you'd prefer taking on smaller runs around your hometown, you can do that too. You'll get to set your own schedule and decide how much or how little you want to work. You can even get specialized training to haul products like chemicals, meaning that you can earn premium rates.
How Do I Earn A CDL license? CDL Driver Training In Rhode Island
Earning a Class A CDL license in Rhode Island is a relatively simple process. Check out our guide on the topic here. You'll get all the step-by-step instructions on how to pass the test, along with our recommendations on our favorite CDL training school in Rhode Island.
Looking For Work As A CDL Driver In RI
If you're a class A CDL driver looking for work in Rhode Island, we want to hear from you. N&D Transportation is a proud employer of licensed CDL drivers in the New England area. We offer competitive rates to drivers of all experience levels with full benefits, including paid vacations, family health and dental insurance, a company-matched 401k, and plenty more benefits. You can enjoy local runs throughout the New England area directly, or take on long-haul contracts through our carrier partners.
Visit our careers page to see open positions for drivers and apply directly. We can't wait to help you start your exciting new career in trucking!