Everyone needs time to rest and recharge, and truck drivers are no exception. Driver fatigue is a pressing safety concern for the trucking industry. According to research, as much as 13% of commercial drivers who crashed were fatigued at the time of the accident. So how long can a truck driver drive? N&D Transportation Company, Inc explains FMCSA regulations in further detail
To combat driver fatigue and keep both truckers and other motorists safe, the Federal Motor Carrier Safety Administration (FMCSA) limits the number of hours that a commercial driver can stay behind the wheel in a given time period. Here's an overview of current FMCSA regulations for truckers, along with tips to stay safe while on the road.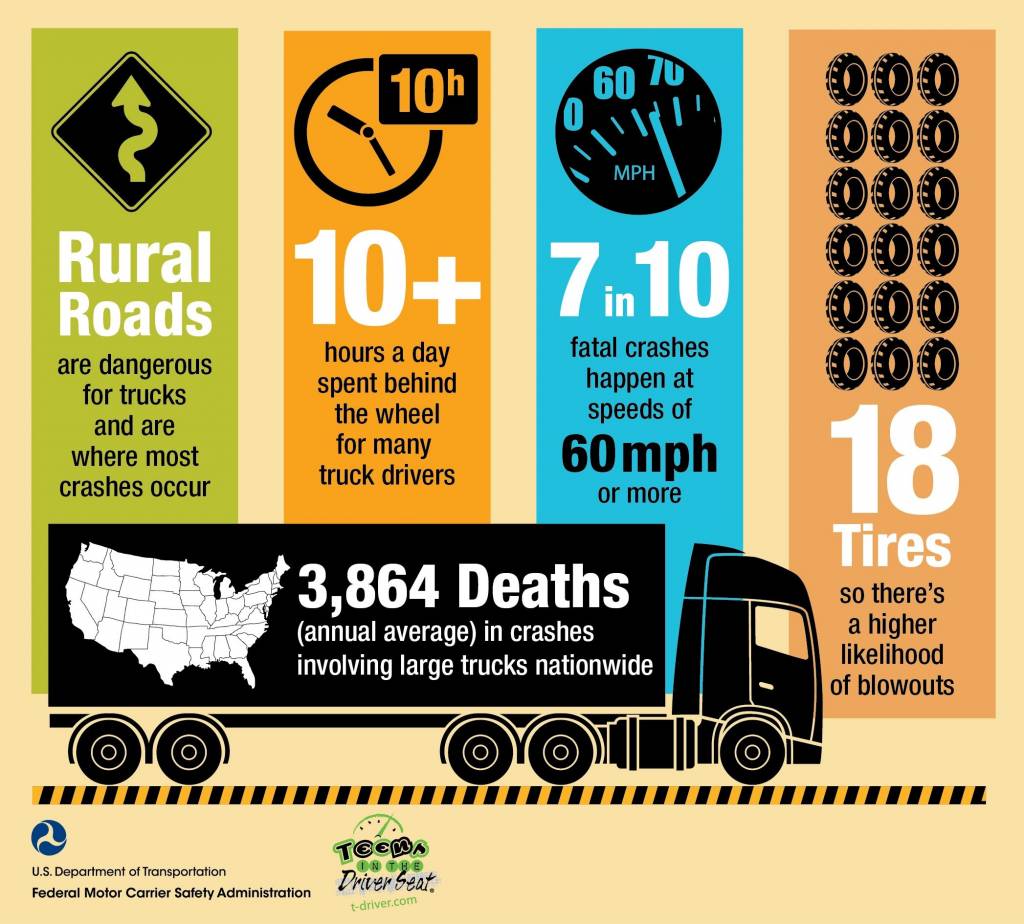 What are the FMCSA regulations for truck drivers?
The FMCSA has two sets of regulations for commercial Class A CDL drivers – one for passenger-carrying drivers and one for property-carrying drivers. The property-carrying regulations are the ones we'll go over since these apply to long-haul and short-haul truck drivers.
Truck drivers are required to keep a logbook of their activities within a 24-hour window to verify their compliance, except for short-haul truck drivers who stay within a 150-mile radius of a single area. Here's an overview of the current rules for truck drivers as of 2022:
FMCSA Regulations: What is the 11 hour limit?
The "11 hour limit" is an FMCSA rule that regulates the number of hours a trucker can drive in a day.
According to the 11 hour rule, a driver is allowed to drive a maximum of 11 hours following 10 consecutive hours off duty. Essentially, this limits a driver to 11 hours of driving for an on-duty period. However, it doesn't specify the time window when truckers are allowed to drive, which is where the 14 hour rule comes into play.
FMCSA Regulations: What is the 14 hour rule?
The "14 hour rule" limits the window when a trucker can drive in a given day.
According to the 14 hour rule, truckers can't drive beyond the 14th consecutive hour after coming on duty following 10 consecutive hours off duty. Essentially, this means that when a truck driver comes on duty, they have a 14 hour window to fit in up to 11 hours of driving.
Still confused? Let's try an example:
Say you come on duty at 6 am following 10 hours off duty. You spend one hour loading cargo and begin driving at 7 am. You drive until noon and rest at a truck stop until 2 pm.
You've only driven for 4 of your allotted 11 hours, but at 2 pm, you've spent 8 hours on duty. This means you'd have until 8 pm to finish your driving for the day before the 14 hour rule comes into effect.
What is the 60/70-Hour Limit?
The 60/70 hour limit restricts the amount of time that a driver can spend on duty over consecutive days.
According to the 60/70 rule, drivers can't drive more than 60/70 hours on duty over 7/8 consecutive days without taking a more extended break. After spending 7/8 consecutive days on duty, a driver must spend at least 34 hours off-duty before beginning another 7-8 day on-duty shift.
Essentially, it's an order to take a few days off to rest and recharge.
How long does a driver have to rest before they're allowed to drive again?
Taking breaks is vital to maintain concentration and prevent driver fatigue. In 2020, the FMCSA created a new rule requiring commercial drivers to take a 30-minute break after driving for an 8-hour period without an interruption.
The break can be spent either on-duty or off-duty and can be any non-driving activity, like resting in the sleeper berth, eating a bite, or taking a walk. You can also combine your break time with an on-duty activity that doesn't involve driving, like loading or unloading cargo.
What is the split sleeper berth rule?
The split sleeper berth rule allows drivers to extend their shifts by splitting their required 10-hour break into two separate shifts.
One shift must last at least 2 hours and can be spent either in the sleeper berth, off-duty, or for personal conveyance. The other shift must last for at least 7 hours and must be spent in the sleeper berth. The two breaks can be taken in any order.
After the driver completes both rest periods, the 14-hour driving window can be re-started and the driver can get on the road again.
Other Safety tips for truck drivers:
Following FMSCA regulations lays the groundwork for basic trucking safety, but drivers can go above and beyond by prioritizing the following trucker safety tips:
Take frequent breaks – While the law mandates a 30-minute break every 8 hours, taking more frequent breaks can help a driver stay focused by combatting monotony on the highway.
Get plenty of sleep – Drowsiness behind the wheel can lead to devastating consequences. Ensure that you're making the most of your minimum 7 hours in the sleeper berth.
Check the weather – An estimated 22% of all car accidents occur due to inclement weather. Stay up-to-date on the weather while on the road and avoid driving in conditions that are too extreme for safety.
Avoid distracted driving – When traveling 55 mph, taking your eyes off the road for just 5 seconds is like traveling the length of a football field. Many states also have distracted driving or hands-free laws in place.
Know your route – While trucker GPSs make awesome tools, outdated info or construction could leave you at risk of getting stuck. Double-check your route and make sure you know exactly where you're going.
Steady work for truck drivers:
If you're a truck driver looking for work in the Rhode Island area, we want to hear from you. As an employer of Class A CDL drivers, N&D Transportation Company Inc prizes safety above all else. We offer steady full-time work for drivers in the RI area, including competitive benefits such as family health and dental plans and a company 401k.
Check out our careers page for information on open positions.