If you're new to the world of commercial shipping, the sheer variety of options can be overwhelming. Dry van shipping is one of the most common shipping methods out there. Some would say the most common. Dry van trailers are highly favored in the freight industry for their simplicity and reliability. Dry shipping is also one of the cheapest shipping methods available today. 

What is dry shipping in the first place? Let the trucking industry leader, N&D Transportation Company Inc help. Here's everything you need to know about dry van shipping, along with the pros and cons. 
What is a dry van trailer? Dry van vs flatbed
A dry van trailer is a type of container attached to semi-trucks to haul freight. You might recognize them as the standard trailer that trucks haul on the highway every day. They're named "dry van trailers" for their ability to keep freight dry during transport. For this reason, you don't have to worry about rain, sleet, or snow affecting your freight. Contrast this with flatbed trucks, which don't offer any form of covering. 

Dry van shipping is one of the most common forms of shipping currently available. Freight transportation companies use them to transport all manner of goods, from industrial building materials to groceries. 
What are the different types of dry van trailers? Standard truck trailer dimensions
Dry van trailers can come in a variety of sizes. A 53' dry van trailer is the most common dry van size. This is the standard length for most trailers on the road today. It can typically haul up to 45,000 pounds or 26 pallets. 28' dry van trailers are also common. These are also known as "pup trailers" and can haul up to 22,500 pounds or 14 standard pallets. 

Both are used for TL(truckload) shipping or LTL(less than truckload) shipping. LTL stands for "less than truckload", and it's a common form of shipping for any freight that doesn't take up a full truckload. Therefore, when dry van trailers combine with LTL shipping, you have a perfect recipe for economic shipping. 
What are the advantages of dry shipping?
Dry van shipping is excellent for most ordinary freight. That is why the vast majority of carriers use dry vans to transport their products. Therefore, any product that doesn't require refrigeration ships with a dry van trailer. Common items transported with dry van shipping include:
Non-perishable food products and dry goods
Furniture or household objects
Electronics, such as TVs, laptops, and phones
Clothing, shoes, and apparel
Medical supplies, healthcare supplies, and non-perishable medicine
Non-perishable skincare products and makeup
Wine, beer, and spirits
Agricultural materials and equipment
Books, magazines, or paper products
Construction or manufacturing materials
Dry van shipping is cheaper when compared to more specialty shipping methods. Therefore, it's the baseline standard for most average products and goods. However, if you're shipping products that don't need protection from the elements, it might be worth your while to consider an open-air shipping method.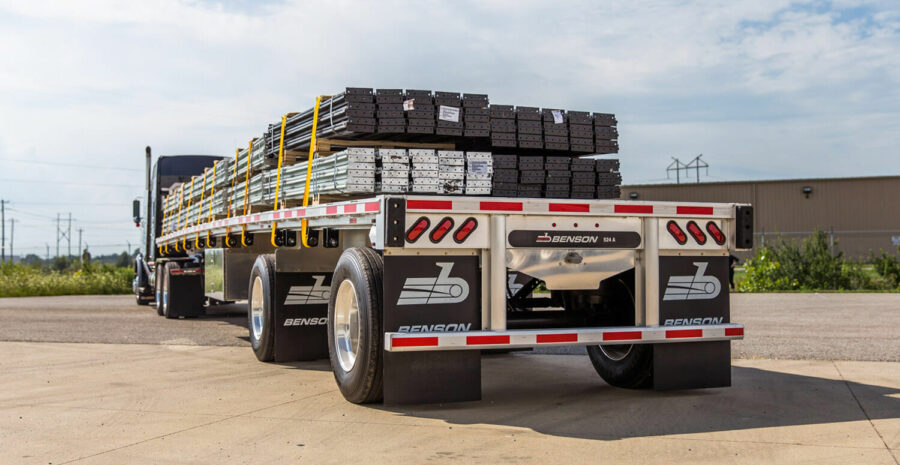 What are the disadvantages of dry van shipping?
Dry van shipping is not appropriate for refrigerated shipping or temperature-sensitive freight. Dry van trailers have no refrigeration or climate control. Therefore, they're generally the same temperature as the world outside. However, for most products, that's not an issue. But those shipping temperature-sensitive freight might want to consider another option. 

The interior becomes sweltering hot in the summer months, which could melt heat-sensitive goods. Alternatively, if you're transporting a liquid product in the winter, you run the risk of the product freezing in the cold. If your product can't survive in the current climate outdoors, dry van shipping might not be the right choice for you. Instead, look into refrigerated shipping or heated trailers for your products. 

However, the vast majority of goods transported today don't require any form of temperature control. If that's the case with your products, dry van shipping is an excellent choice.
The best long-distance dry van shipping
If you're looking for the best value on dry van shipping in the Rhode Island area, contact N&D Transportation Company.  We have a vast fleet of dry van trailers, perfect for shipping your products wherever you need them. Subsequently, we offer direct delivery services throughout the New England area, and nationwide fulfillment through our partner carriers. 

We'll work hard to give you the best value on shipping possible. Call our Rhode Island Transportation office today and see what N&D can do for you.